JUNPING LAB 001
Locations: China
Area: 25 sqm
Project Year: 2018
Project status: Construction completed
Photographs: Peter Zhang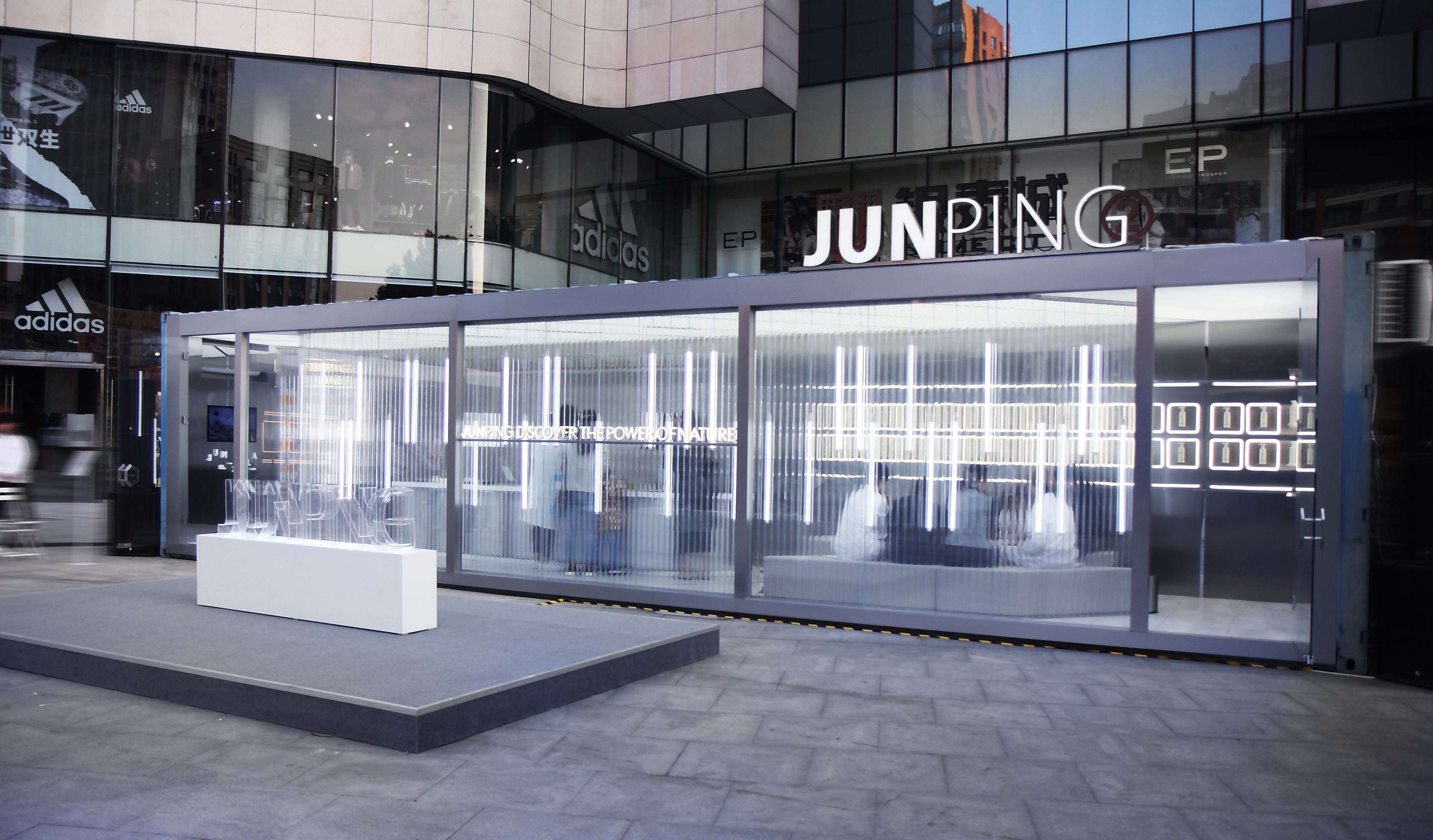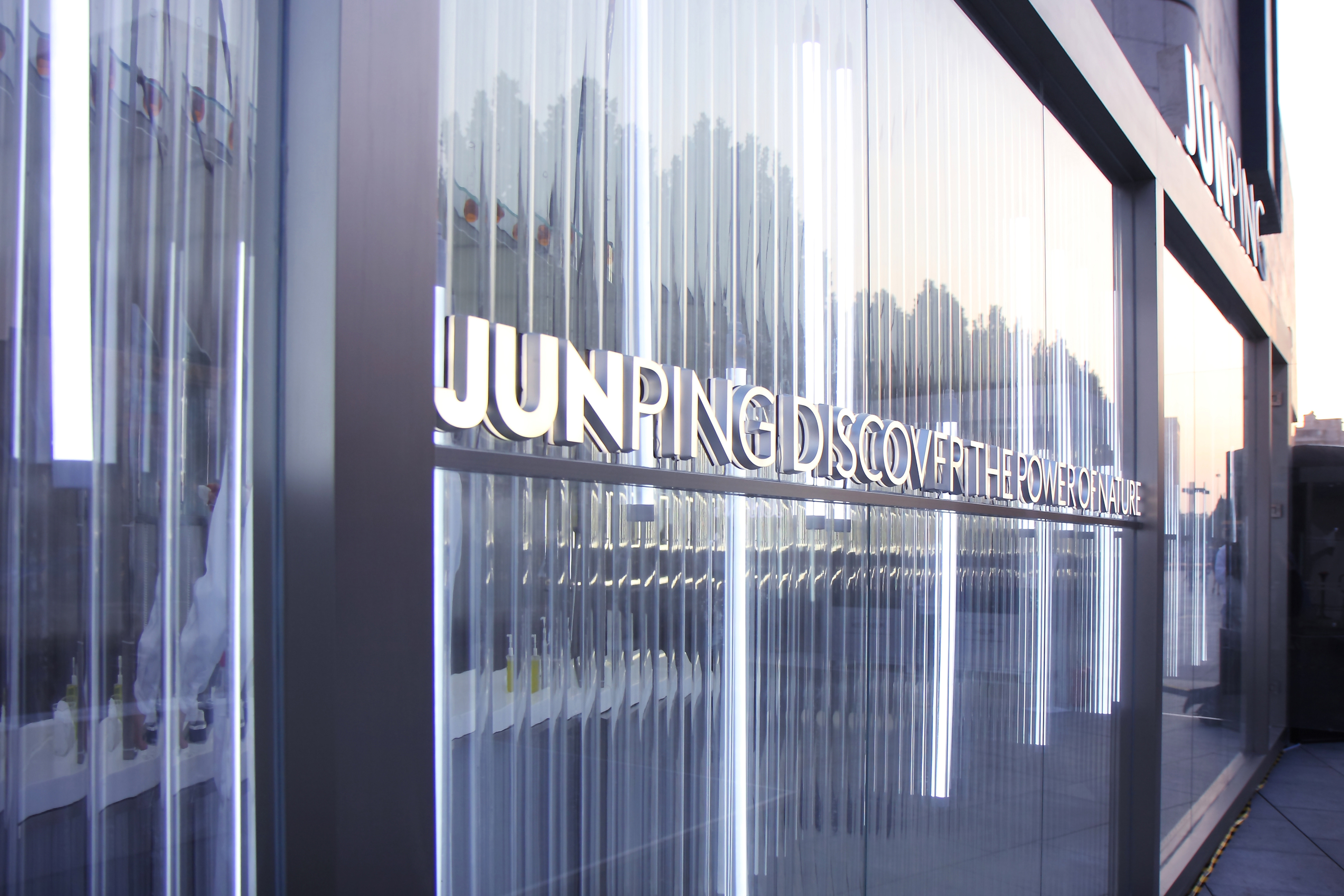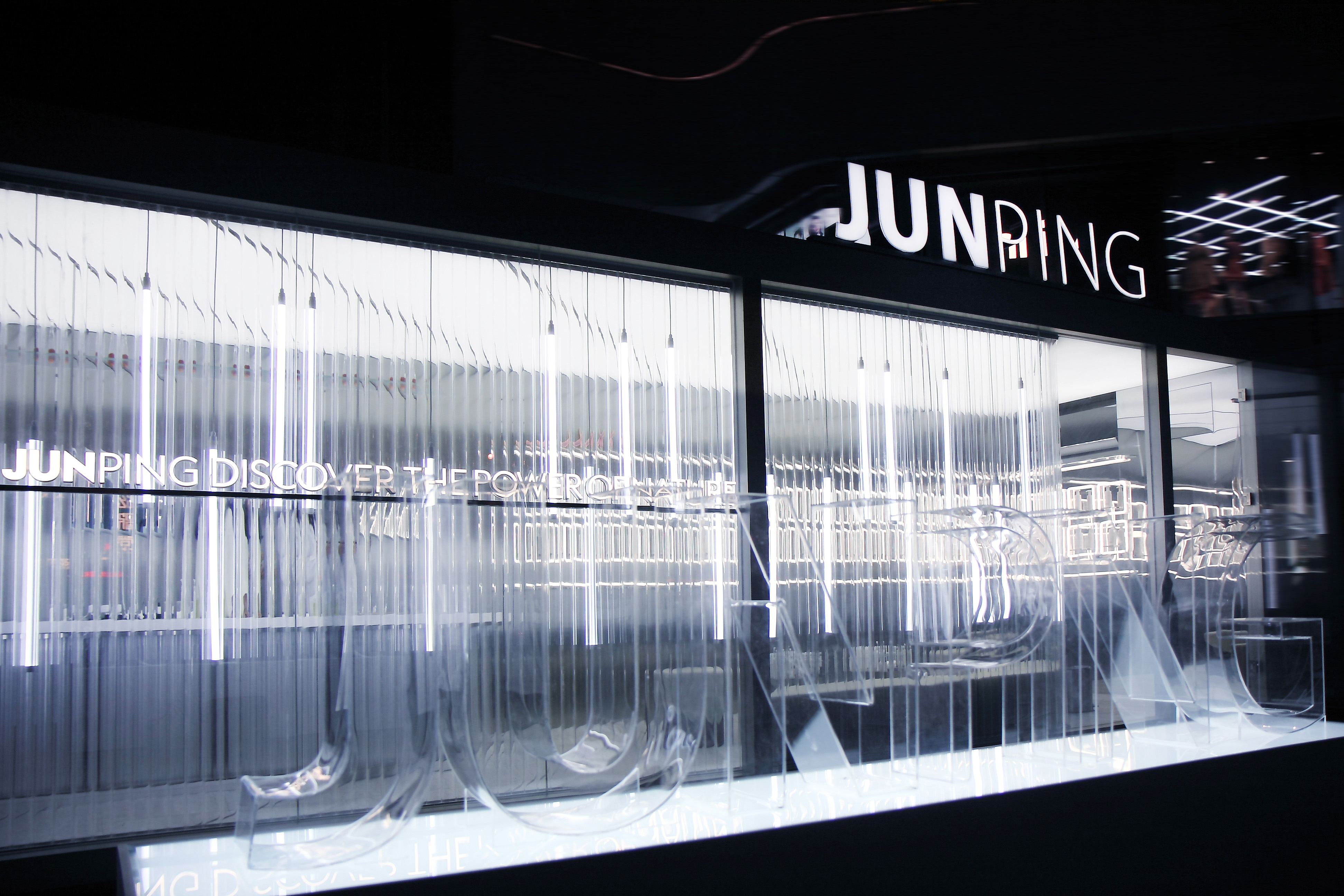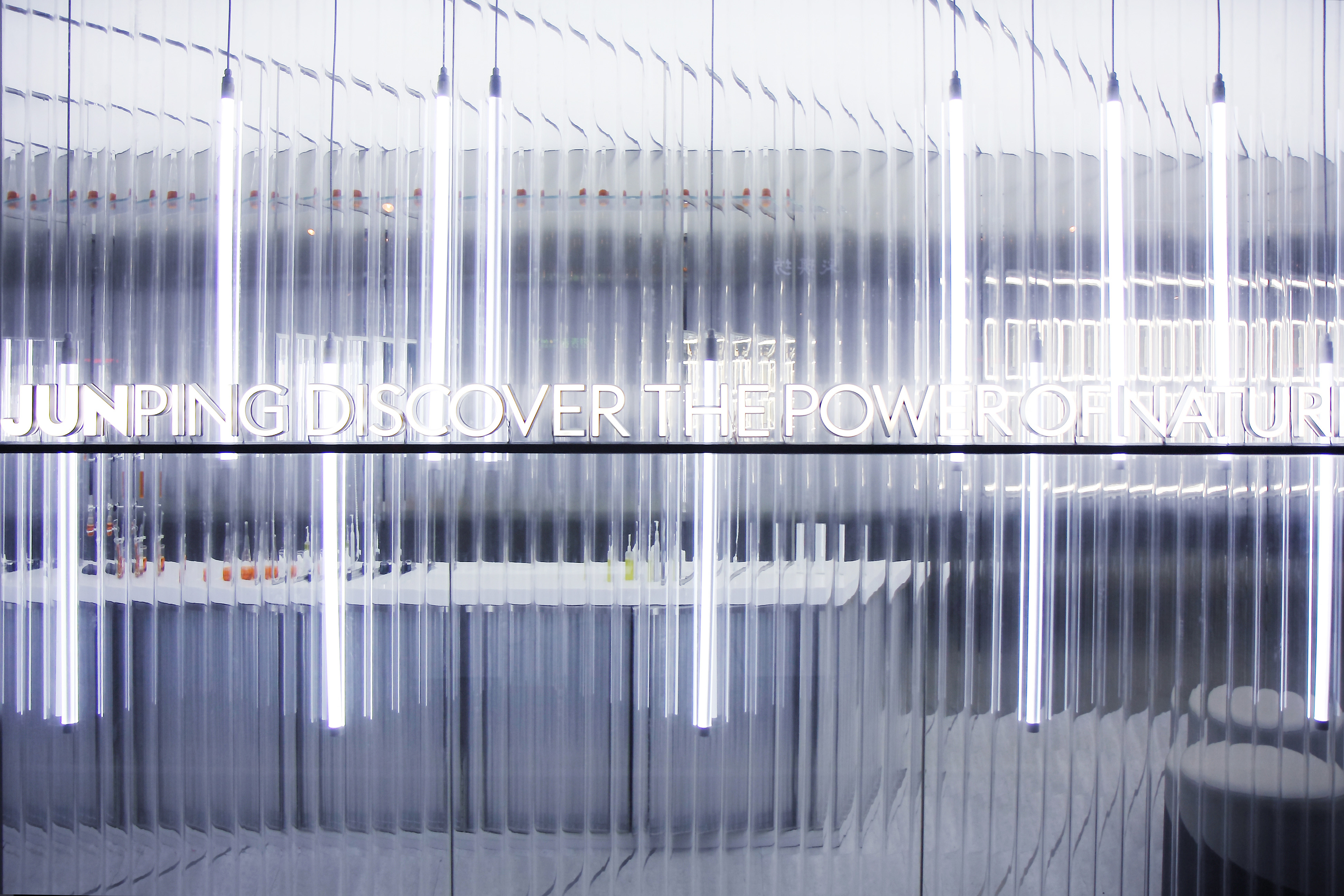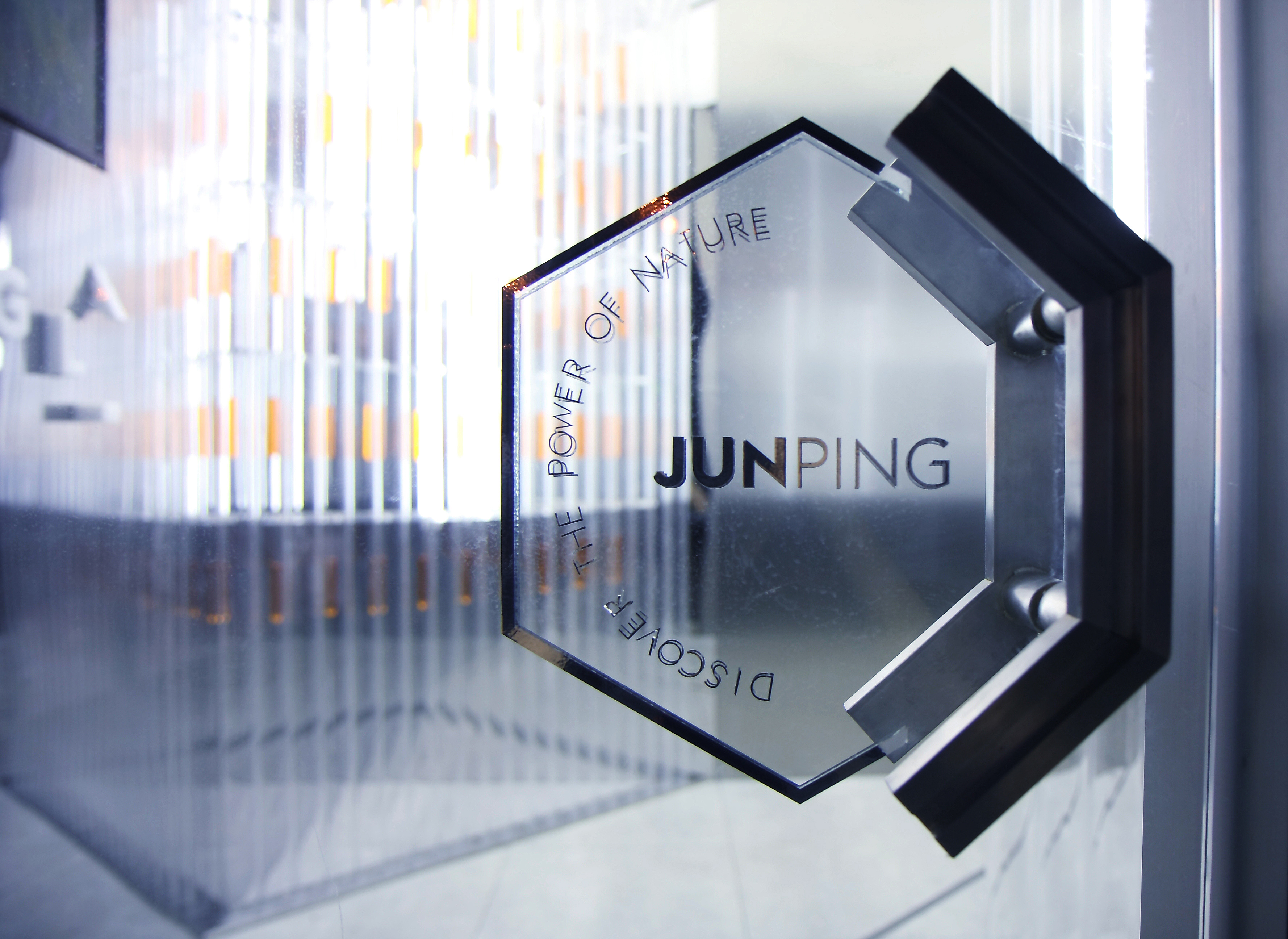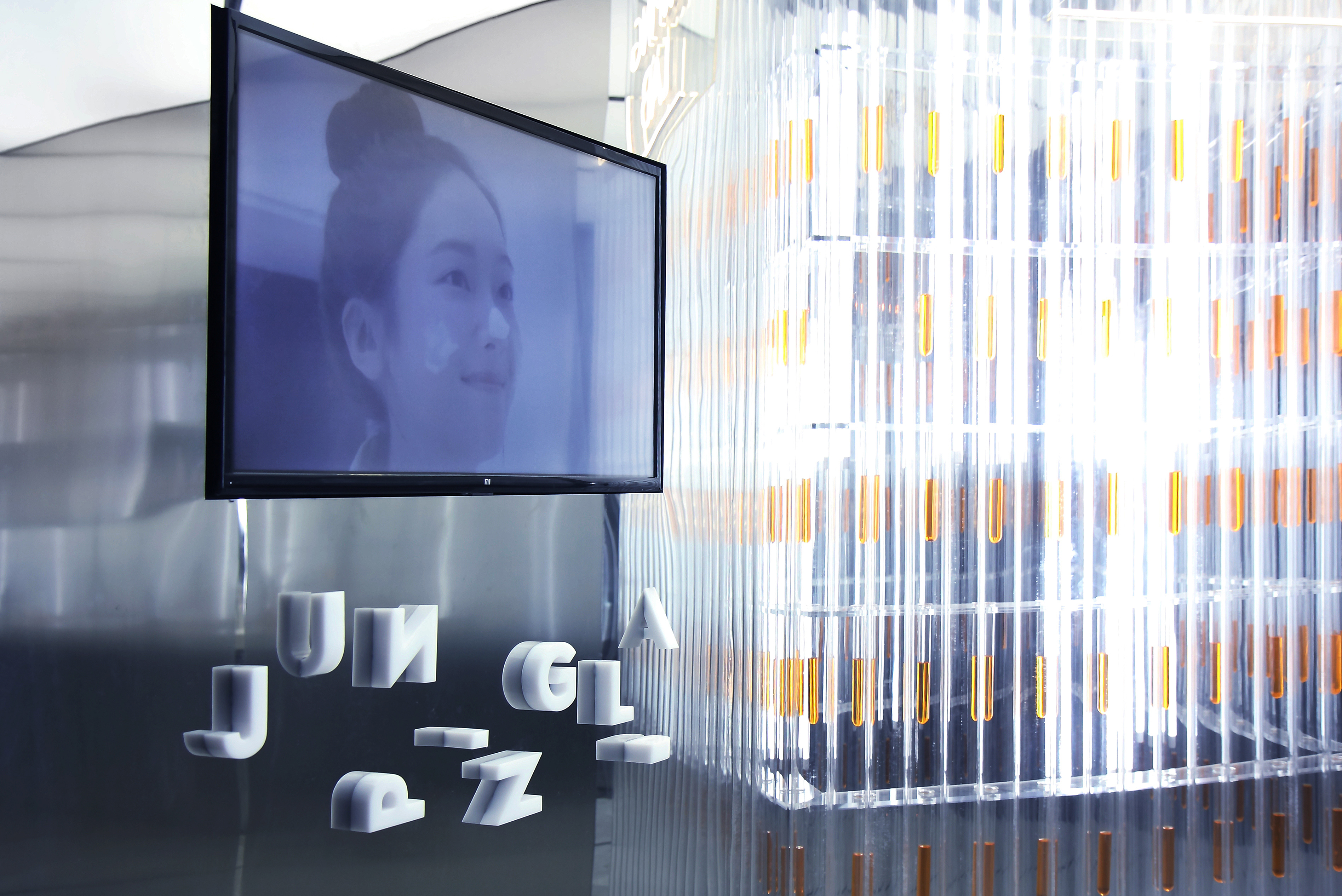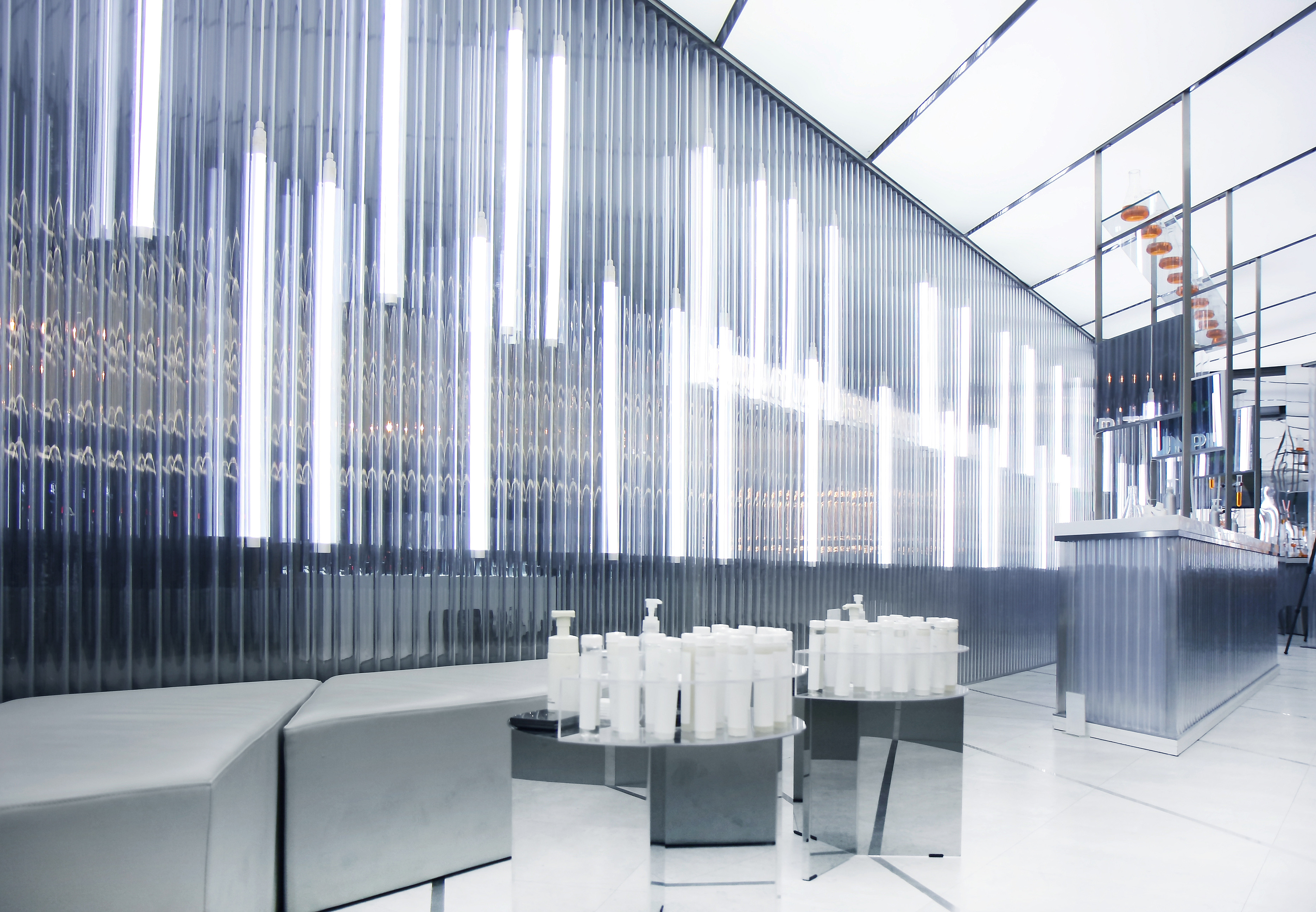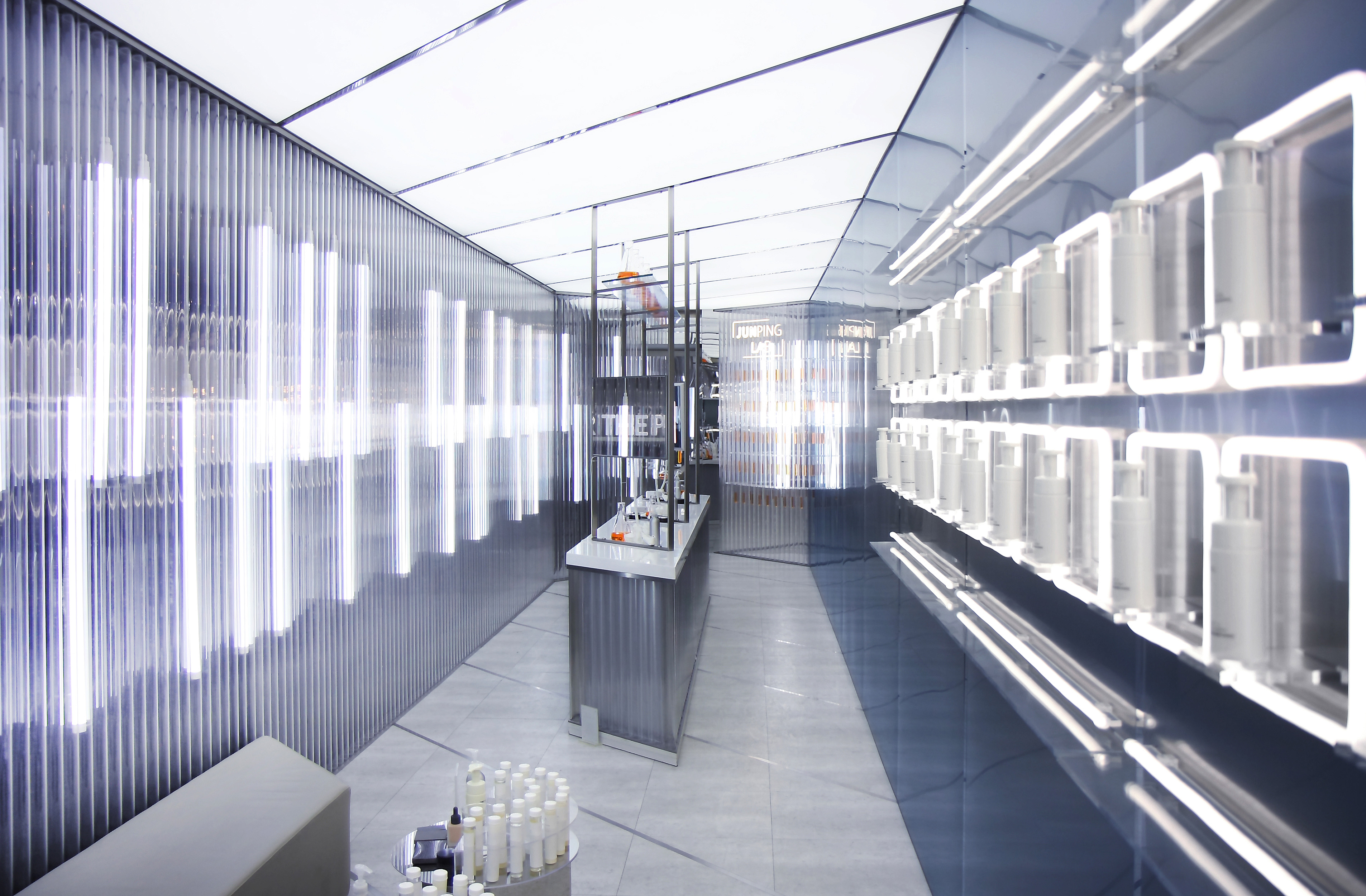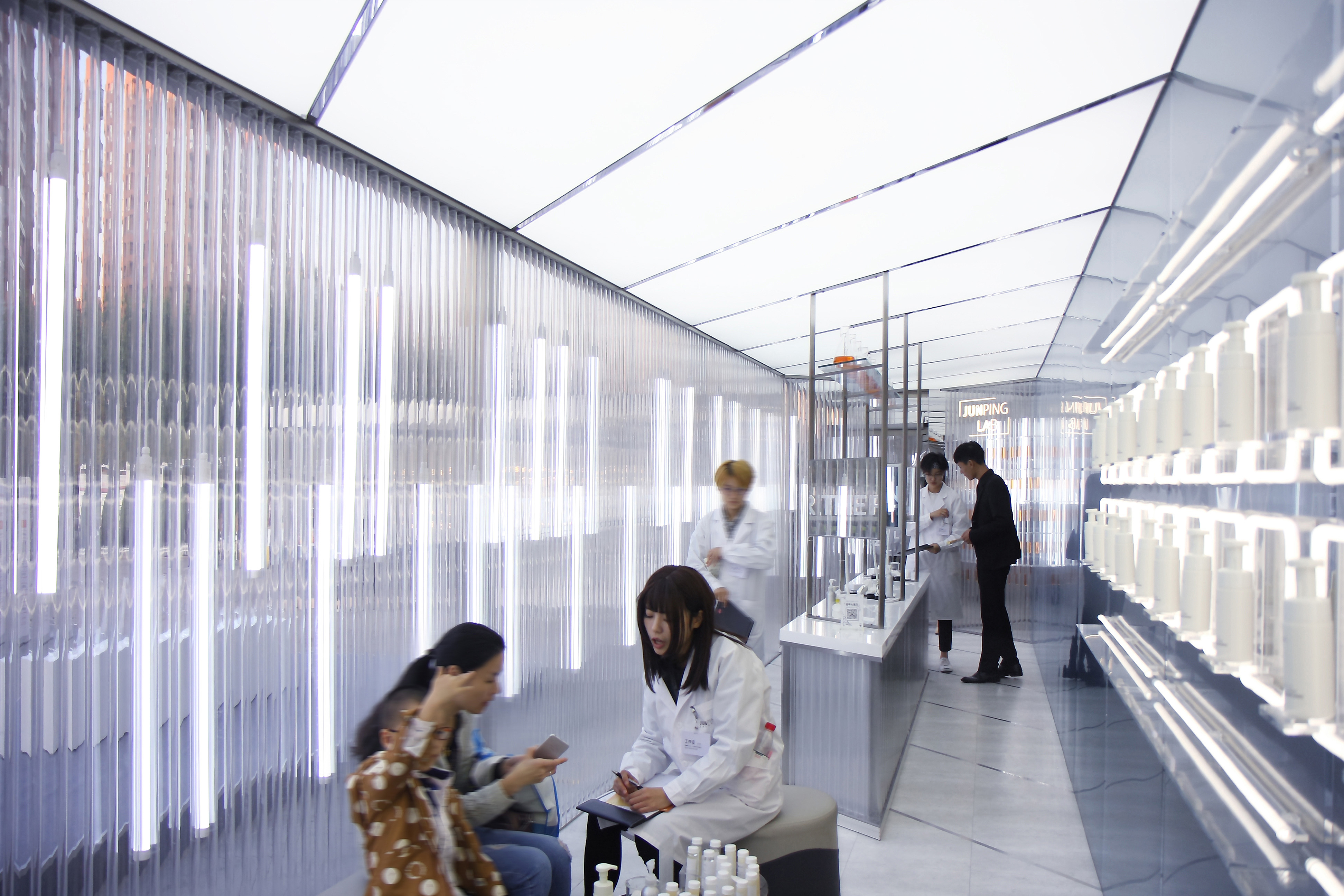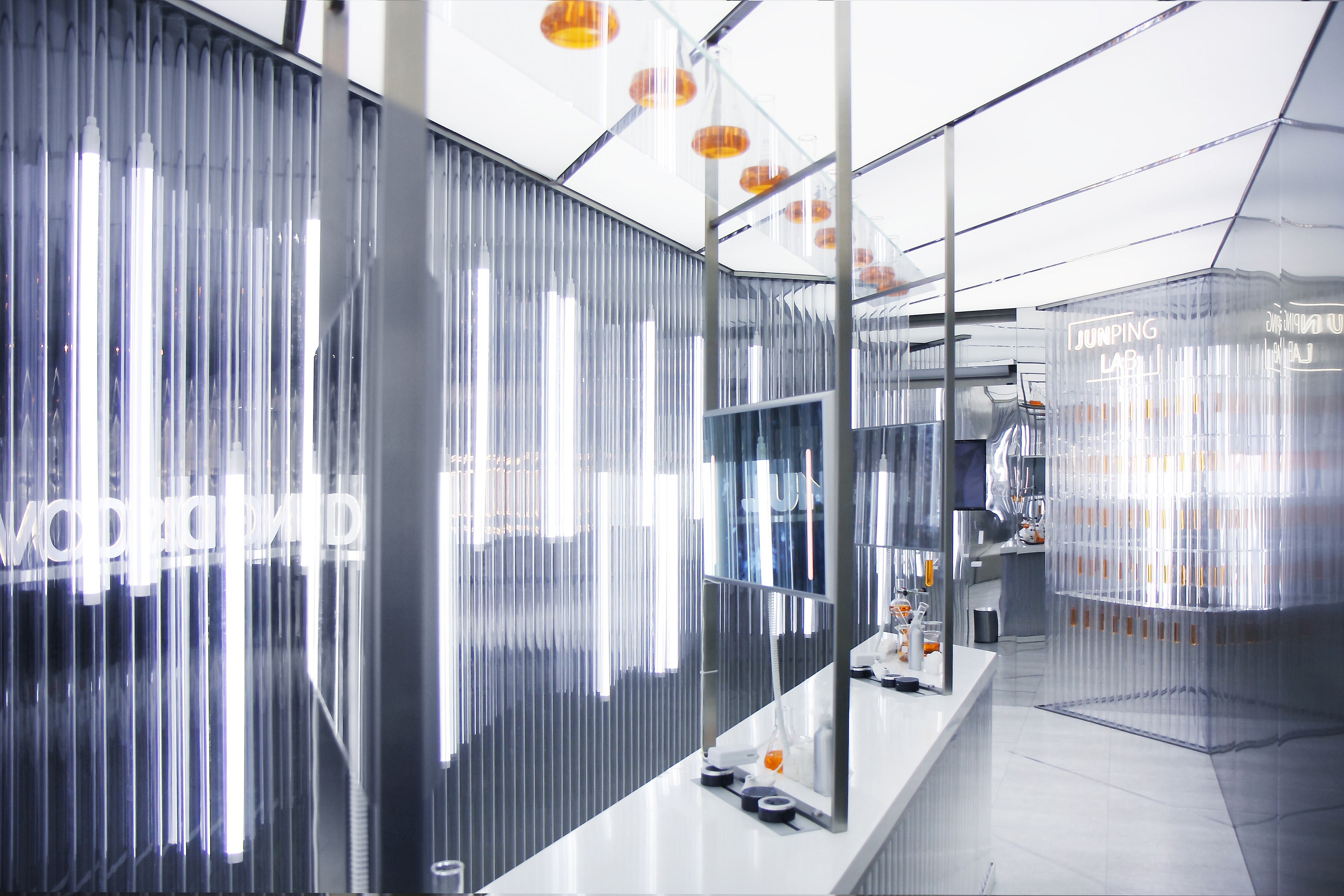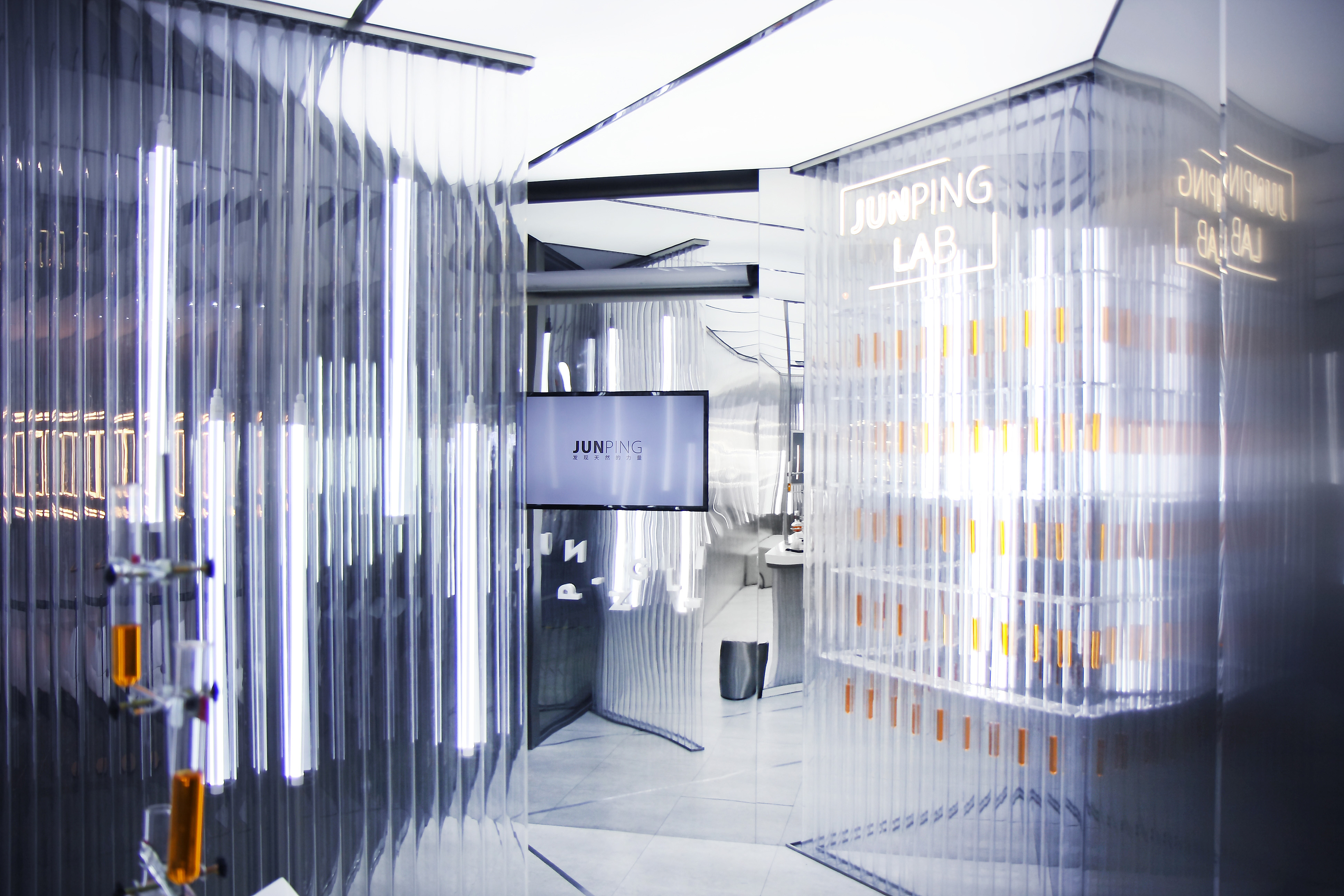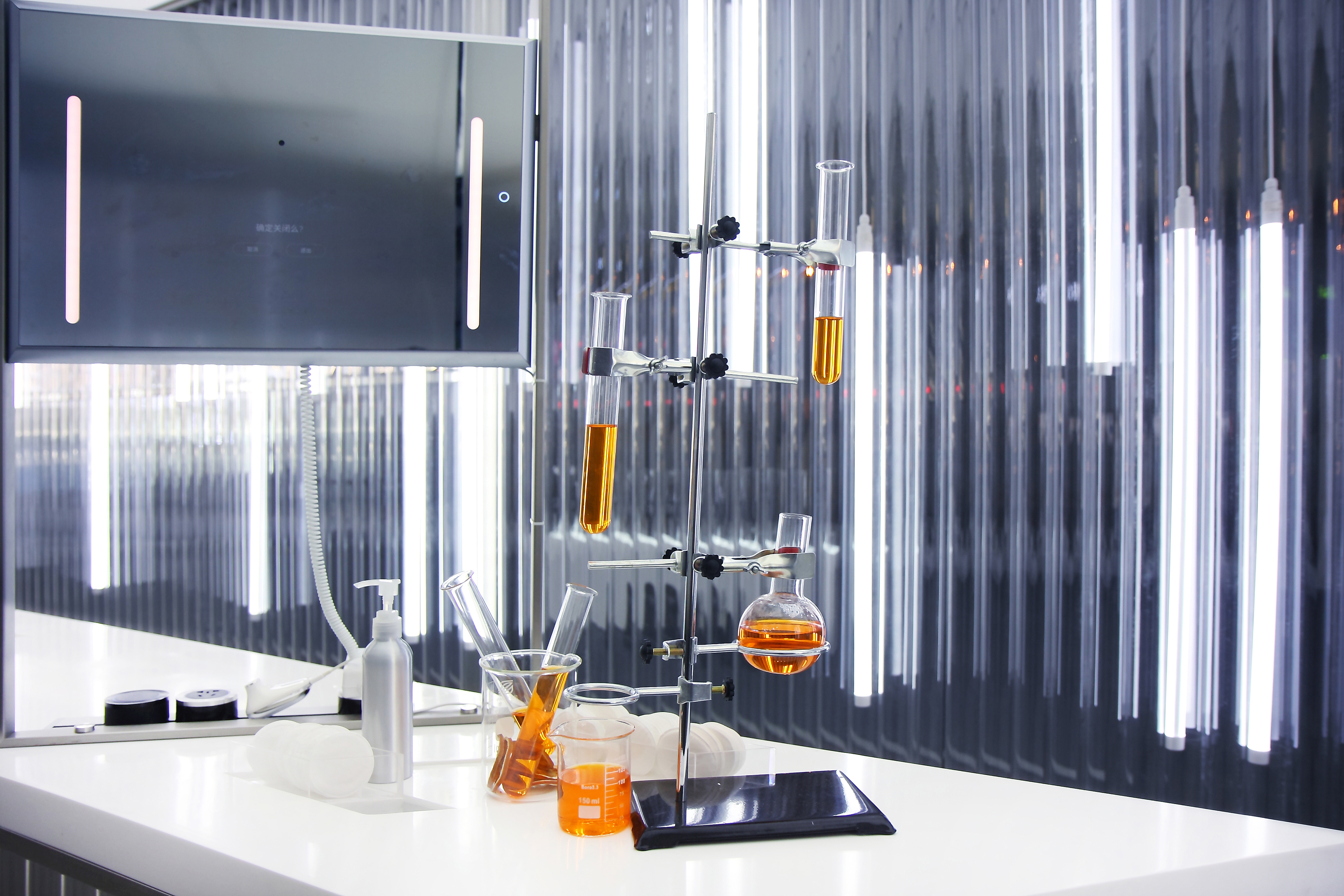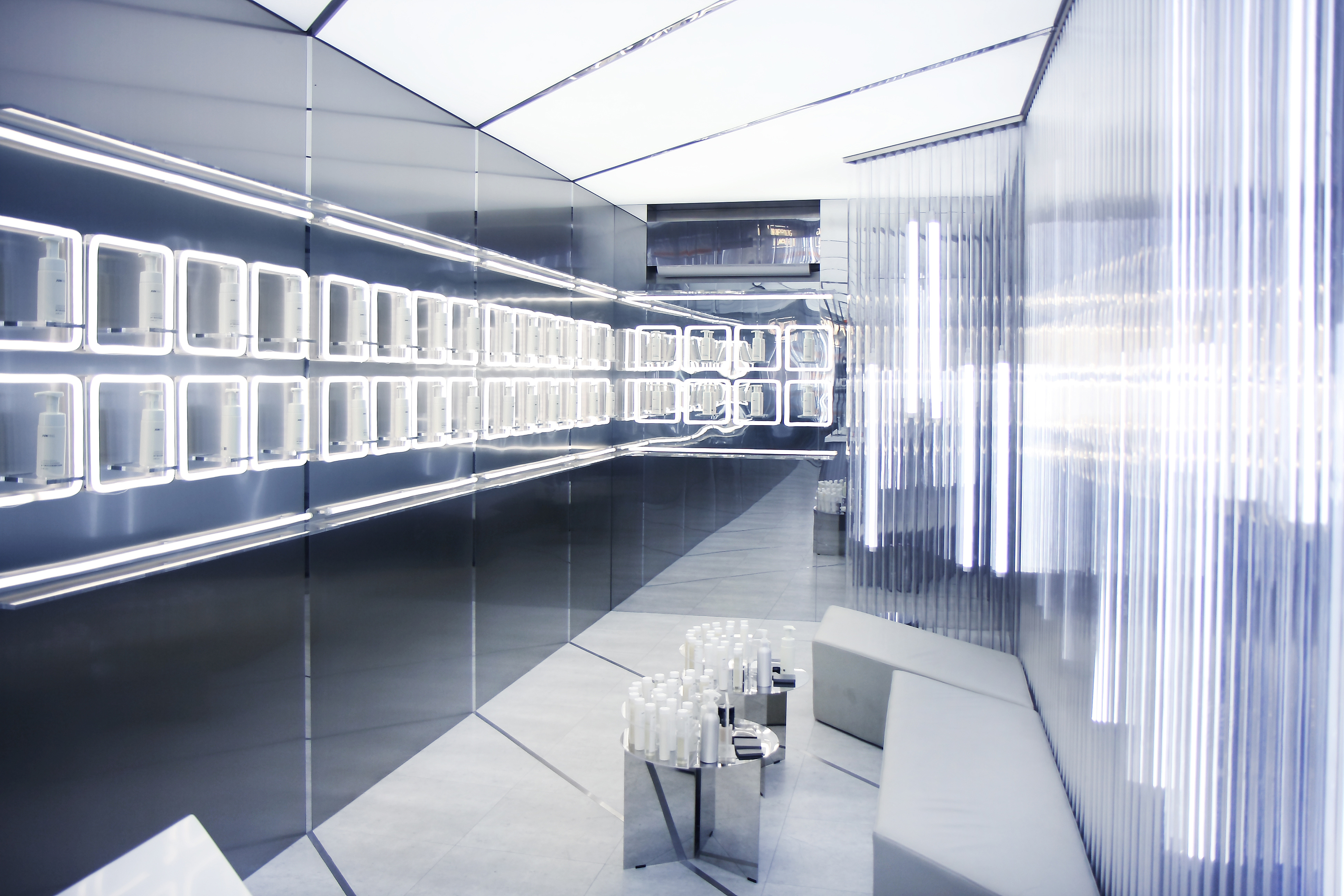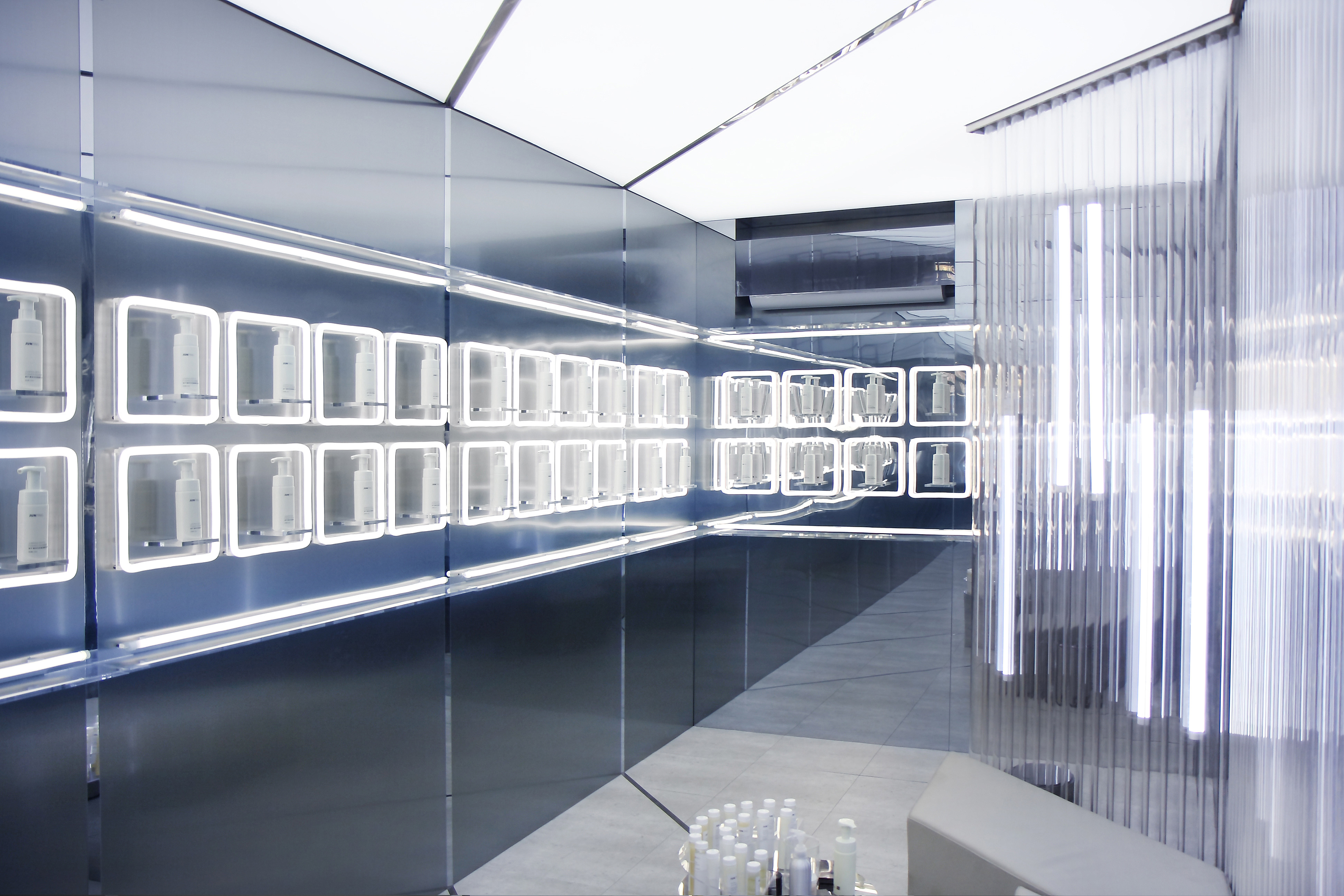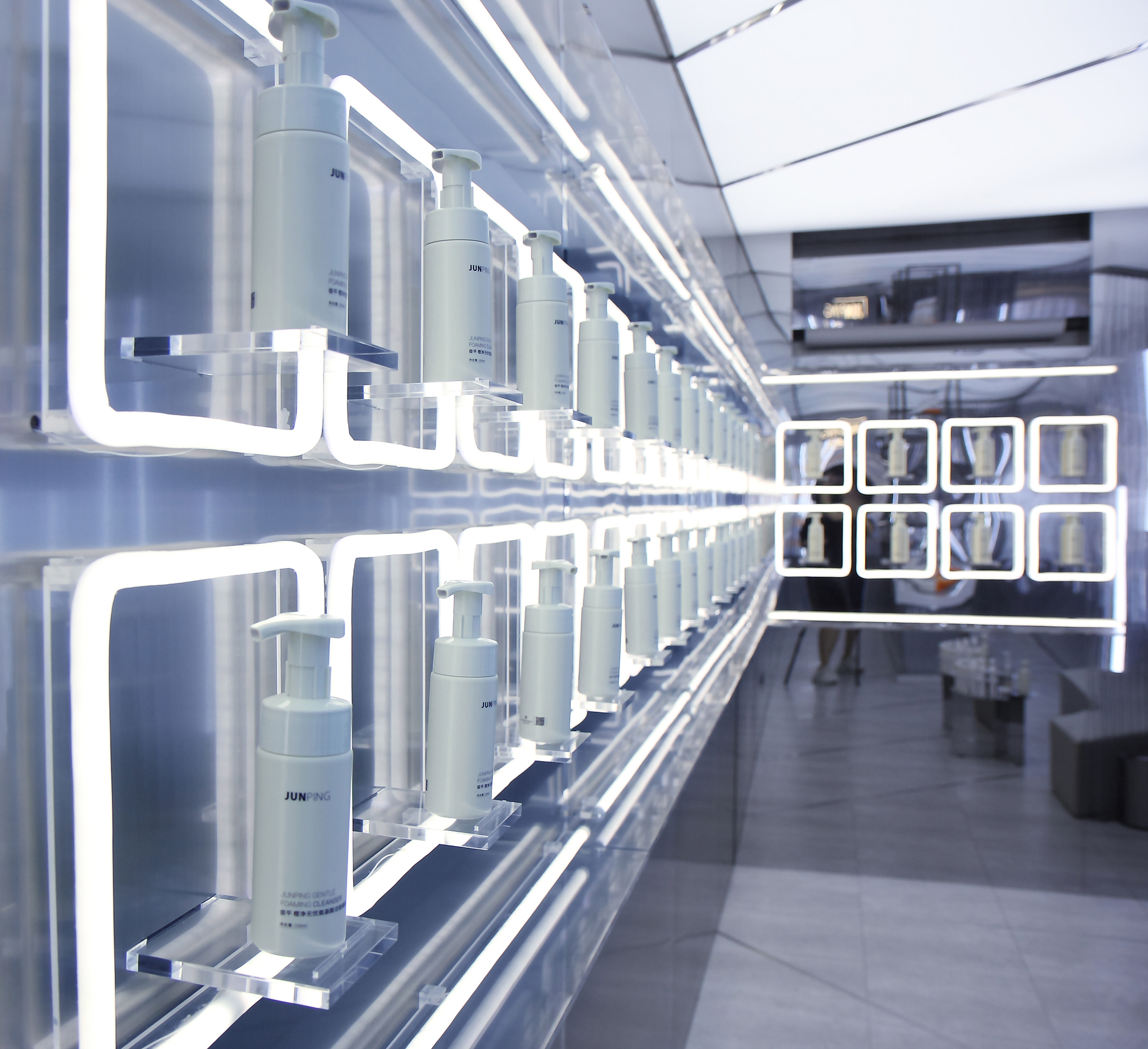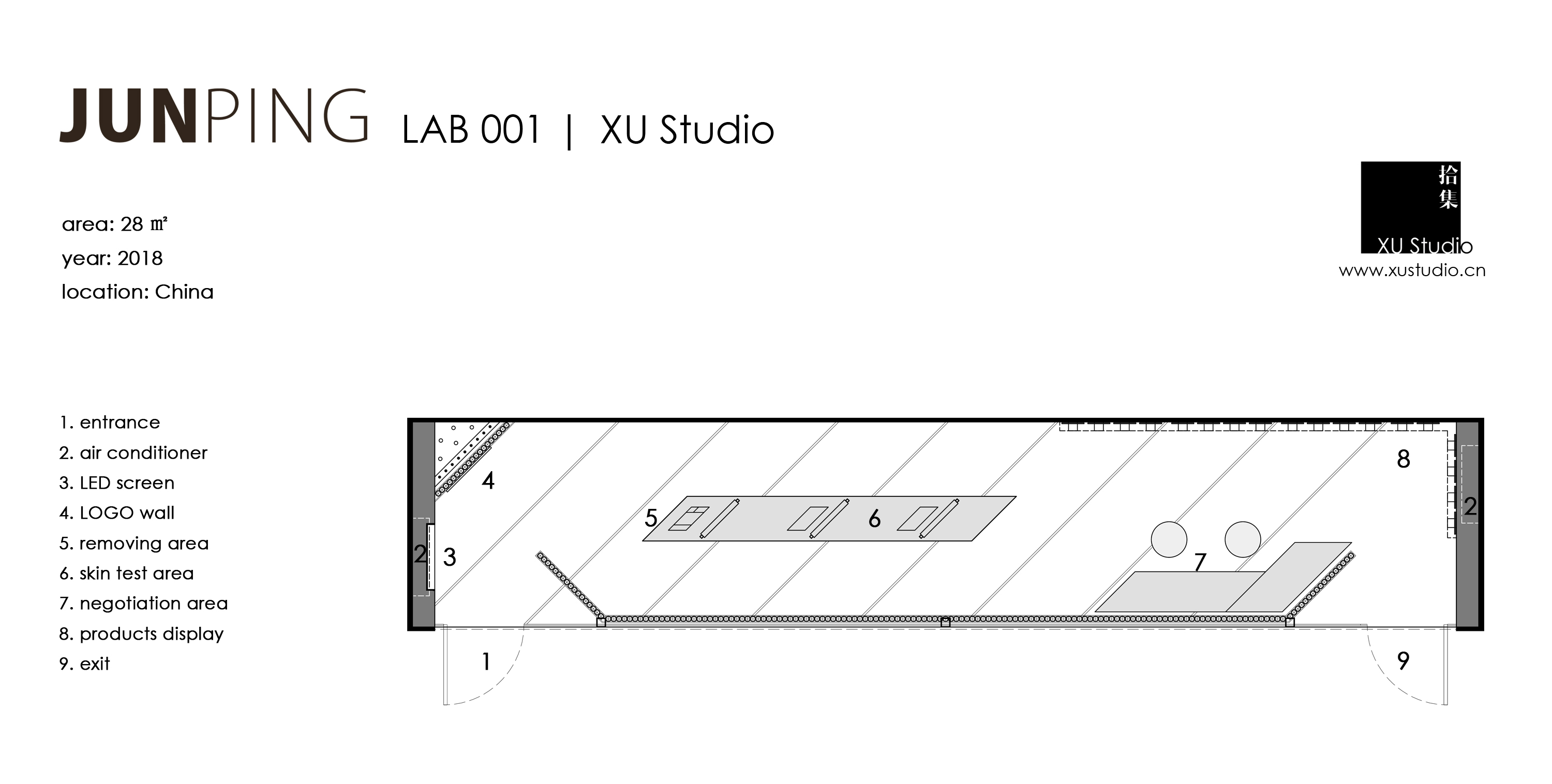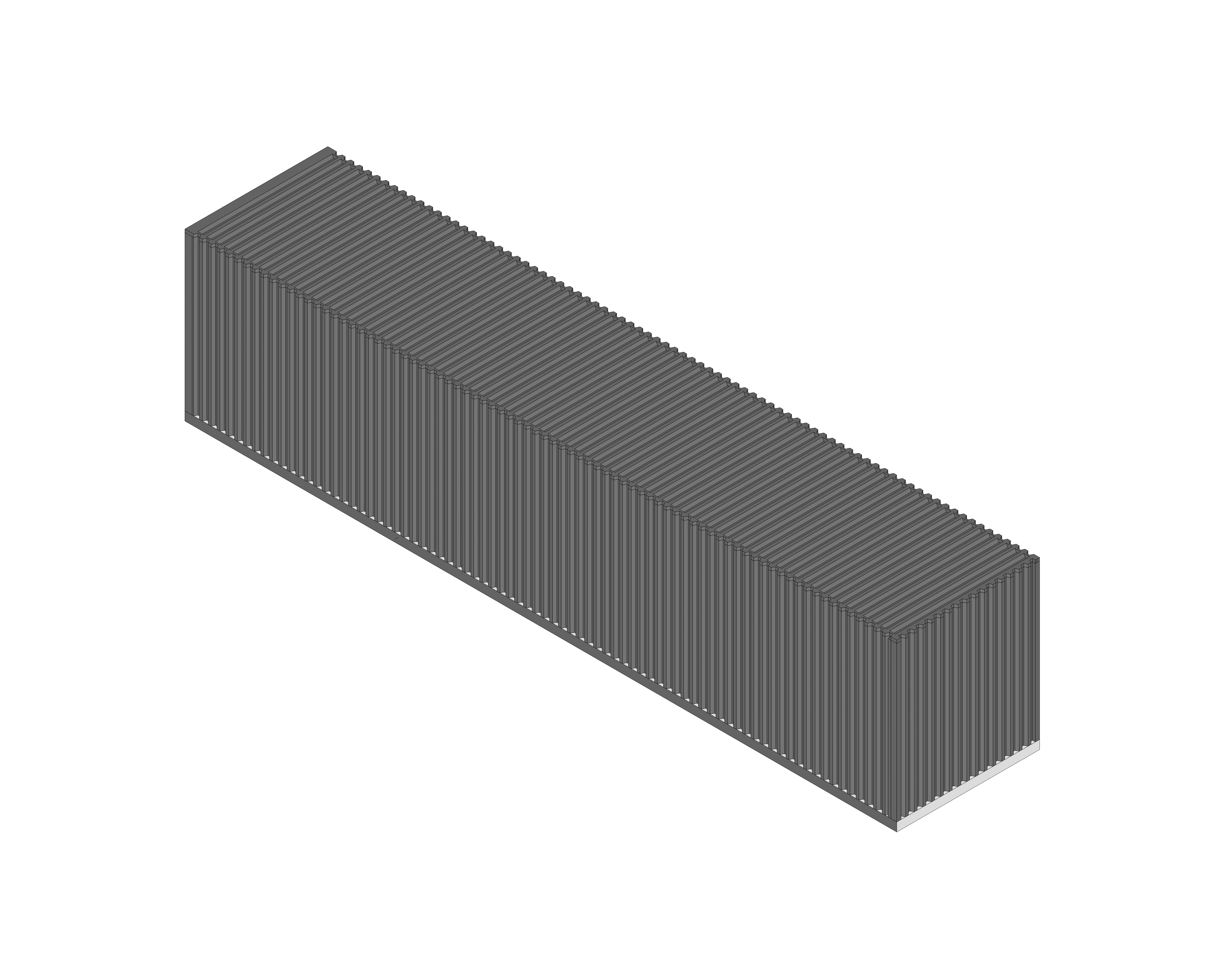 JUNPING LAB is the first experimental pop-up store of JUNPING, a beauty skincare brand in China. Adhering to skincare concept of the brand, which is Nature, Technology, and Effectiveness, the designer aims to create a lab-style pop-up store by virtue of interesting materials and diversified lighting; in addition, the flexibility and sustainability of usage are taken into full consideration. The designer makes transformations on a container which is 12 meters in length and 2.8 meters in height, and it is transported in a hoisting manner for presentation of pop-up stores in many cities across the country.
Byemphasizing the relationship between materials and lighting, the designer hopes to show people the technological sense of the container. We select transparent acrylic tubes for the entire façade, with white tubes embedded in an orderly manner, forming a one-of-a-kind visual presentation. The space behind the acrylic tube is blurred into vertical strips, and appears in a vague manner along with the movement of people flow inside the box. The luminous lamp film is adopted for the top of containerto simulate the effect of skylight, making the container transparent and luminous; mirrors at both ends allow the space to extend in an indefinite manner, minimizing the sense of contraint inside the container.
The photo area at the entrance is made up of acrylic tubes and test tube racks, with the lab-style vividly portrayed. The XX-meter white bar is equipped with three magic mirrors for skin detection and communication with skincare professionals. Recommended products are displayed in the stainless steel wall in the negotiation area, which are decorated with neon lights. Different colors can be realized for the brushed stainless steel under different light sources due tothe diffuse reflection nature it features; plus the acrylic tubes in the façades, the lab style that the brand is looking for is fully demonstrated.
Selecting neutral tones for materials, the designer aims to adapt to different themed product series launched by the brand in different periods. The hoisting transportation method for containers reduces the cost and resources generated by the construction of temporary booths, contributing to sustainable development as well.